Videoplay platform has been invited to introduce a curatorial project in the next Festival Now&After '15, at Moscow, Russia.
April 21 till June 21, 2015.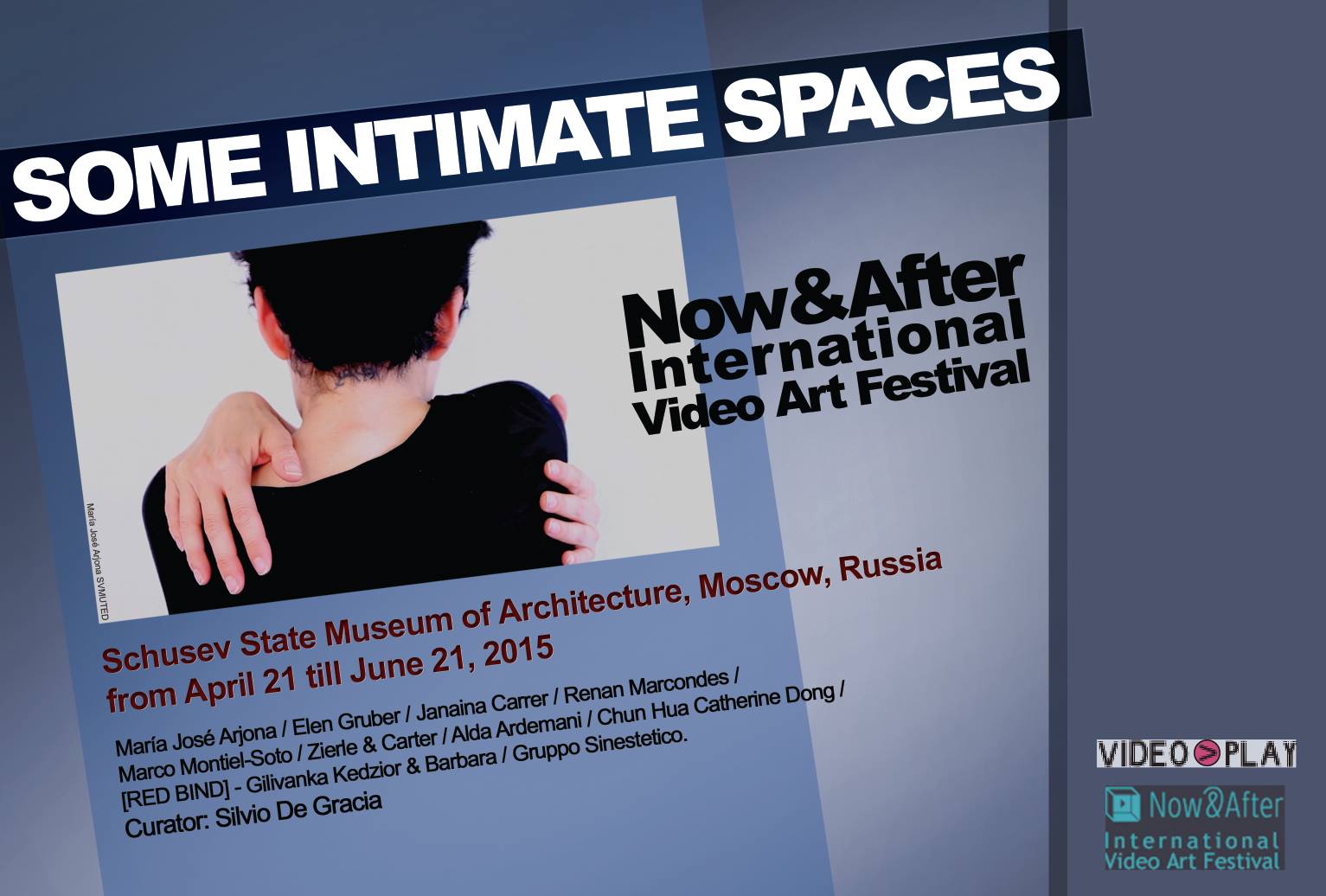 The fifth edition of the Festival NOW&AFTER will take place at the Schusev State Museum of Architecture from 
April 21 till June 21, 2015.
"Now&After" festival focuses on the presentation, development and promotion both Russian and international video art, getting together emerging and established artists from around the world to present their works to general audience.  
Videoplay will exhibit artists working in performance and video, focusing in the relation between body and architectural spaces.
Now&After'15 guests. Please welcome -
VIDEOPLAY platform (Argentinе) - SOME INTIMATE SPACES
Curated by Silvio De Gracia

Artists:
María José Arjona, Elen Gruber, Janaina Carrer, Renan Marcondes, Marco Montiel-Soto, Zierle & Carter, Alda Ardemani, Chun Hua Catherine Dong, [RED BIND] - Gilivanka Kedzior & Barbara Friedman, Gruppo Sinestetico